The Merge & Crypto Ponders
Ethereum's triple halving and transfer from proof of work to proof of stake has the price going up on Ethereum. It was, as of today it's fell back lower. Some people in discord servers want it to just drop to zero or as low as possible to buy in. It's wild because typing these crypto blogs the price can change so much in two weeks. It's dropped a bit down for Bitcoin now, so people may not get the idea of one Satoshi equals one Satoshi. People who don't understand that concept of value, will have trouble seeing the dollar worth on their crypto going down. When it goes up everything is great but once it goes down, that doesn't mean you have less Satoshis.

Instead of miners mining Ethereum for a portion of the new Ethereum minted, people will be able to "stake" 32+ Ethereum and get a 5% yield reward for that. When I think of mining I think of lots of electricity to make it all happen and cooling the miners from the heat generated. With staking all that energy usage goes away, like 99% of the energy consumption goes away. Bitcoin will still be proof of work mining. This brings the question, will people not buy Bitcoin and look towards Ethereum?
Web2
Facebook is still going on but it's mainly just a place to share photos and keep up on friends and family events. Facebook does photo albums way better than Twitter. Facebook's feed though isn't as good as Twitter's feed. Instagram is there but I think people miss original posts because it takes longer to swipe up and down rather than sideways for stories. So people post their photos to the story. One thing Facebook doesn't have as much as Twitter and TikTok is that they have fewer bots. Instagram posts shared on Facebook are what I mainly do because it's convenient to reach all of the people online.

Snapchat is nice for group chats but it urges you use the app more than chat. It'll show cringe photos and videos that don't show up because it's cringe anyway. Instagram group chat isn't as open and big on the screen as Snapchat has, but Instagram is needed and will be around for a while whereas Snapchat may be gone in the future. I wonder why Elon Musk wants to buy a web2 company?
Web3
Is using the brave browser and having NFTs on Opensea.io, while posting in discord servers; Web3? Do you need to write smart contracts in order to be "building"? Or can "community managing" be considered "building"? The Brave browser is an internet browser that pays you in cryptocurrency to use it. You have to watch a few ads every day but it pays out in BAT (basic attention token), and you can convert to Bitcoin. From what I know, Web3 is supposed to be about ownership and decentralized. TikTok having a creator fund and paying people and how YouTube pays for views are traits of Web3. Opensea, is an NFT marketplace where people go to buy NFTs and have a collection in a link of theirs. Gm, good morning, has been something of a thing now this time around on Twitter. It's mainly the crypto and web3 users that are wanting people to say "Gm" back or just share. I don't remember that at all when I was on Twitter when it first started.
City-data
I love this website/forum and have ever since I was a kid in high school. I admin'ed two websites just like it and always respected how strict City-data is on their rules. City-data is a website where they have forums for each state in America and plus international forums. Inside the forums are threads of topics that come up in the news from things happening. So if you hear something happened in Oregon, but you live in Florida; you can check the Oregon city-data forum for that news topic. Inside that topic are comments from other users and city-data has lots of people. This place is an extremely helpful tool if you're on the internet a lot. There is a religion and spirituality forum and I post this book we used to read at the VA in Minnesota. It has the AA Thought of the Day, Meditation of the day, and then a prayer of the day. There were so many cryptocurrency threads in the finance forum that they had to merge them all together. Then there is a thread where you post a song you just listened to or listening to now, and some people troll in that thread. Where they'll post something in order to send a message or make a statement aimed at someone else's post. It's super creepy but what I have come to realize is that they are wasting their posts on me or whoever they are targeting.
Be a nice human.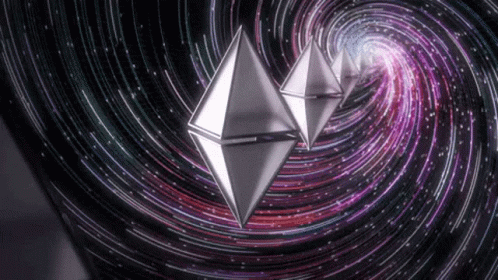 Recent Vlogs: