September Halftime Thoughts
DAOs (Decentralized Autonomous Organizations)
DAOs are the structure of web3, where the people work without being told, that's the A, Autonomous. The D in Decentralized means that no one person or group controls the O, Organization. DAOs don't seem like it would be easy to develop down to a Decentralized Autonomous Organization with CEOs giving up their spot of power over the organization. Web2 companies transfer to a DAO or web2 go out of business. Thinking Google or Apple executives will give up their control of the company to create a web3 organization is way wrong. A DAO is self-governed also, meaning all the members across the earth control it compared to a group of suit-wearing dudes in an office somewhere. Kind of odd of a structure of leadership if there even is one, if there are no leaders or a boss telling people what to do then who will? If the code of a DAOs is open source, other competitive DAOs can copy the code and how everything runs. Normally if the government wants to shut down a company they can easily but with a DAO it seems like the way would be to have a majority of the DAOs tokens and then hold a vote to shut down. DAOs have tokens that sort of give you a little more control than others if you have more.
Web3 & NFTs
I wonder how music artists will use web3 in the future, so far not many have. Snoop Dogg is minting music, and Linkin Park's Mike Shinoda released an NFT with music in the background. If you can grab a fan base that will buy something from you, then an NFT from you isn't that much of a reach. The only thing I don't like about NFTs is that it's only worth what someone is willing to pay for it. Like Jack Dorsey's first tweet NFT that tanked, that can happen to all NFTs in my opinion. If you're an independent artist, now is the time to create an NFT operation. If you're a developer, maybe look towards NFTs for the whole music industry. Maybe different levels of different prices for the NFT, the sky is the limit because artists' albums are coming and going within a week. People don't sell a million records anymore because of streams or barely go gold. If an artist now gets a gold record, it's just the single hitting 500k in streams.
NFL & MLB
The guy making history in baseball right now is Aaron Judge, currently at 55 home runs and about a few more than Roger Maris at this time in the season. This is also an historical season for baseball as Albert Pujols looks to end his career with 700+ all-time home runs. Both records are rare to come by and with two weeks left in the baseball season, it'll be cool to see if either record is broken. The Yankees started off doing really well but with some people getting hurt and out of the lineup, not so many wins. The Rams game is tonight and it's the first game of the NFL season. Even if Aaron Judge hits 63 or more, people online will still think the single-season record is 73 by Barry Bonds. Aaron Judge hit two more home runs last night so he is at 57, getting close to the record Roger Maris holds. The NFL is back and I get to watch one game a week on amazon prime, plus one game a week for baseball on YouTube live, but that's over for the year now. Everyone as Boxden is picking NFL game day winners, they do a poll too there on that website where everyone votes on who they think will win, I mod their crypto discord server.
Crypto Ponders
Polygon just started an NFT project with Starbucks the coffee place, so probably Bitcoin and a few cryptos stay around in the future. A central bank digital currency is a cryptocurrency, and USDC the stablecoin will probably stay for the future. Cashapp's Bitcoin tab moved to just a tab under how many dollars are on the app. Bitcoin has been flat and level for about the last 3 months. No one really knows where it will go but lots of influencers in crypto will tell you it is either going up or some say down. Ethereum too but slightly higher and the merge is next week or so, the dump or pump is coming. I think anyone who has stuck around following a cryptocurrency is really in it for the future and not a quick way to make more money than you started with in Bitcoin. Bitcoin isn't going to just randomly go up a wild amount overnight. Most people who have stayed around this long in crypto probably love the NFTs or believe Bitcoin is a sort of limited digital gold. I think the gamblers in crypto have left because of how it's trended down all year. The discord communities have a whole vibe to them and if you don't own any crypto then it may feel odd.
There is another Bitcoin halving a couple of years from now. Using Bitcoin as a whole replacement for the dollar, that's a far reach in my opinion because of how people have got to see for the part 8-9 months going down. Binance, a large cryptocurrency exchange took the ability away to have USDC on their platform. I wonder if more follow because it'd be on Robinhood if it was sticking around. Robinhood added even more cryptocurrencies, far from the days when they only had a few. Ethereum classic looks like it's going to be around until it fades away and people pull their money out but miners normally hold onto mining gains from what I know. Ethereum Classic is the proof of work side of Ethereum and it's been pumping up in price. People don't need cryptocurrencies right now unless you're trying to buy and hope to sell later. The average person isn't using anything other than the dollar. Bitcoin has a limited supply of 21 million bitcoins and a Central Bank Digital Currency will not have a limited supply.
Be a nice human.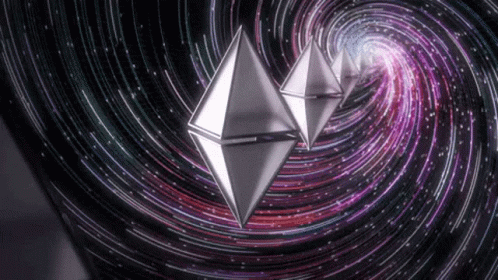 Recent Vlogs: