Crypto Ponders
SBF was moved from the jail in the Bahamas to an American jail but it seems like he is in big trouble. Later bailed out after certain restrictions but was able to go home to his parent's house for Christmas. I just wonder why he spent the customer's funds, I don't know if I should feel sorry for him or not. The government doesn't know what to do with Bitcoin now and it's going to take a while for people to understand what Satoshi gave us. Bitcoin pumped back past $18k but with the fed meeting; it dropped sharply down with the stock market. The fed is going to hopefully not raise rates as much as the previous meetings and maybe go with 25 basis points instead of 50 or 75.

"They", the Federal Reserve, want to get inflation down to just 2% but if they could lighten up to maybe 3% and only raise rates 25 points then then crypto may pump with the stock market. Trump was spreading hate towards Bitcoin and crypto for a while during his time as president but then when he left Washington he starts an NFT collection of him looking like superman and an astronaut.

Do Kwon is still on the run living in Serbia and probably won't be able to come back to the United States. Plus Caroline Ellison and Gary Wang, the FTX folks pleaded guilty the other day so they probably said everything is SBF's fault. Coinbase has gotten better than when I used it last also, it gives more information to you. Coinbase shows your average price bought at plus a performance tab.

XRP isn't on Coinbase to trade anymore and it's not on Robinhood also. It seems like with the XRP vs SEC court case going on they don't want people buying it. People have made XRP/Ripple propaganda videos that get people to want to buy it though. Then if you look at XRP's market cap, it's in the top 5 for crypto coins at 17 billion in total market cap. If XRP gets listed back on Coinbase that will be nice.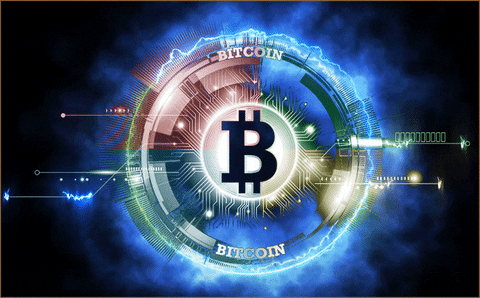 Bitcoin and the Financial Crisis of 2008 – Chapter 1 – Crypto Assets
Satoshi, whoever they may be, released the white paper for Bitcoin in 2008 during the same time occupy wall street was protesting around the country. It could be the NSA or a group of individuals from many organizations. I remember seeing the protests about how people were pissed, mainly younger people and the government cracked down on the protests after a while but Bitcoin stayed. I didn't know much about it back then but just heard about it and considered it "internet money". The 2008 financial crisis with the housing market crumbling from subprime loans is something I worry about with the auto industry now. If there is a switch from gas to electric vehicles will banks want to hold gas vehicle auto loans anymore if the gas vehicle is trash?
The birth of Bitcoin and its source code was released to the world via a mailing list and I wonder if the creator would picture me 15 years later transferring bitcoin from Cashapp to Coinbase. Soon after Bitcoin was created Satoshi, the creator of Bitcoin, he was not heard from anymore. Some of Bitcoin's main developers did communicate with him though, which must be odd for them now to see how large crypto has got. 
Goals for 2023
I think my goal for this year is going to be to use the gym membership I have more. I live above a gym too so I can go easily anytime and I am going to. I am going to aim for 200 workout sessions at the gym for the whole year and keep track of them on my planner. I started some goals this year, but I need to get back into better physical shape so I am going to run outside around town. I plan to blog every two weeks no matter what and kick my soccer ball at the park more. 2022 wasn't a good year for crypto, but this year will be better with Bitcoin going into the halving event in 2024. It happens slowly so if you are wanting to buy crypto, don't wait for the news to tell you crypto is pumping. Stocks had the worst year since 2008, so if you're into stocks it would be the time to dollar cost average into those too, just an observation. One thing I plan to not do in 2023 is buy those 23oz canned teas, they have gone up in price plus I can make my own tea for cheap.
Be a nice human.
Recent vlogs:
New vlog coming next blog.