Crypto Ponders
Bitcoin has been tagging along with Ethereum during this major merge pump. Looking like the merge will happen since tests have gone smoothly. Not an easy task from what I understand, moving all proof of work to proof of stake. I guess the staked amount is locked in for a year so the price can't drop wildly maybe. Wondering where Bitcoin fits in since the hype is all Ethereum now and how much more than it for that price to go up. How much will this triple halving merge effect the crypto market? So far, Ethereum has gone up a lot this past month, Bitcoin too but not that much. Blackrock, some big fancy investment company, is now offering their investors to buy Bitcoin.  
This is what I have been doing for a while now, following cryptocurrencies and how they have been basically going down since last year. It's wild seeing how it'll drop 5% on Ethereum, then go back up 5% on ETH the next day but recently the past month the numbers have gone up. They have Solana NFTs on Opensea now, it has the Solana logo on it so I don't know how that works but I know that's new. I check what TA the influencers say every day and pretty much all platforms to see what they think. The merge is looking like it's getting priced into right now with it being up big this month.
Barstool Sports & Dave Portnoy
Dave Portnoy, the owner of Barstool Sports owns bitcoin and could be responsible for getting me back into crypto. He was the one say "Stocks only go up" during the Covid lockdown and retail investors were on Robinhood and Cashapp making money. Dave had crypto, a bunch, from what I remember when the Winklevoss twins met with him. Dave sold after a while but now decided that a small bit for him would be smart. I honestly would have more than just one bitcoin like he said he has but that's his life and not mine. Barstool sports has come into my life because of my stepfather John, when "Davey, the day trader, Dave Portnoy" was in the media about stocks. Dave also does pizza reviews every day. John was watching a pizza review from him in New Haven and I told John I already knew of Dave. So many people love Barstool because it's just very American. They have the most interesting employees working there and most all create content for the interwebs. John then showed me his other pizza videos and every day now I watch the reviews because they are the most honest upfront reviews of about a pizza place there is. 
Dave Portnoy goes on the media outlets sometimes but mainly Fox news, which is odd because I hate Fox news as a whole very much so. They have so much content coming from Barstool that Dave Portnoy is creating famous employees since social media is basically everything now. The company has lots of bloggers and I don't pay attention to the content from the blogs but I do follow the YouTube shows. One thing I know is that Dave Portnoy is a true hero because of the things he did during the pandemic, lots don't even know about the Barstool small businesses fund that they did. As Dave was doing his pizza reviews daily, he obviously came into contact with owners who were struggling because of the shutdown over covid. Lots of people donated to the fund and it was just an amazing thing to see happen and help so many people. This part really isn't much about crypto but also is because the media sometimes brings Dave on TV to talk about crypto.
Safemoon
From my knowledge this coin was a coin you needed to go to that specific website to buy. It wasn't on exchanges until it dropped to nothing but some members of the Boxden crypto crew made money from it and others lost fomo'ing into. Dave Portnoy was going to pick a shitcoin during last year's major bull run and he chose Safemoon. There were rumors of a large fee for selling it, giving the name "safe" because the withdrawal fee would make your investment safe. Now that I type about it, it does sound scammy but with Dave's business being a part casino, people went into Safemoon. If I had to rank in the top cryptos for this coin it was in the Top 100 out of thousands of cryptocurrencies. Dave did his YouTube show and talked about how he didn't sell any of his Safemoon tokens and they went over how it really was a scam or just a crappy crypto coin.
No more music playlists
I have chilled down on posting at Boxden as much and been doing my Music Journal on Musicbanter.com. Every morning or night past midnight I post the page from the AA book called "Twenty Four Hours A Day".  I share a song on that page and attach the day in that book every day on the website. It would be nice on City-data.com but just haven't found a daily thread I can share in without being considered spam. I may just create a new thread because others may want to read it. Reading the book every day has been the best for me in a while. I post the AA stuff because it's just nice praying and reading the page that day. Thursday nights are the main night for the music industry or the evening for the west coast. New albums and songs come out at midnight; Spotify gives out 30 songs they think you'll like every Friday. It's still a weekday and videos are posted on YouTube mostly through the evening for me here on the east coast.
Be a nice human.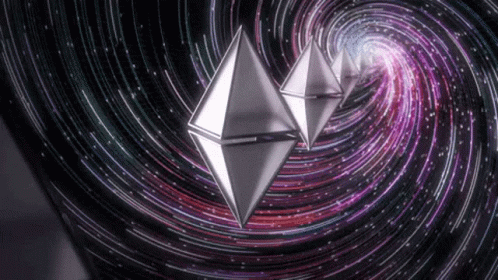 Recent vlog: